Safety experts are sounding off after multiple car theft incidents involving children have already been reported in America just weeks into the New Year of 2023.
On Jan. 9, the Oceanside Police Department (OPD) in Oceanside, California, received a call reporting a vehicle had been stolen from a residence with two young kids inside, the OPD confirmed to Fox News Digital. 
The driver reportedly had abandoned the children in front of another residence, which was not home to the minors, before speeding away.
GEORGIA MOM USES IPHONE FEATURE TO TRACK STOLEN CAR WITH CHILD INSIDE
The kids were later reunited with their family "safe and sound," according to the department's Facebook post announcing the crime.
"The incident was scary, obviously for a parent, and we are very thankful that we had the best possible outcome with both children coming out safe and unharmed," OPD spokesperson Jennifer Atenza told Fox News Digital while acknowledging the effort from the on-duty officers that day.
"It's a reminder to the community that if you have young children, load your children last [into the car]. Unfortunately there will be opportunistic criminals that will take advantage," she added.
In addition to the children being found safe, the vehicle was recovered, according to Atenza.
The suspect was later apprehended and charged with two counts of kidnapping, two counts of child endangerment, vehicle theft, resisting arrest and a parole violation hold, the OPD wrote on Facebook.
"We are so glad to hear that the children were safely returned to their family," Amber Rollins, director of Kids and Car Safety, based in the Kansas City area, told Fox News Digital. 
"These terrifying incidents happen very quickly," she added. "The majority of the time the car thief was unaware of children inside the vehicle. It is common for children to be abandoned by the car thief, which leaves them vulnerable to a whole new set of dangers outside the vehicle."
This is one of hundreds of similar cases in the past year, where a child was left unattended inside a vehicle that was then stolen.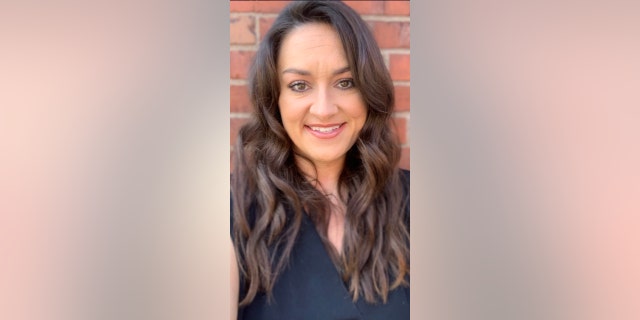 Thieves in a panic will then either abandon the vehicle and/or the child, according to Rollins.
GEORGIA MOM OF 6-YEAR-OLD CHILD WHO CLIMBED INTO HOT CAR AND DIED HAS URGENT WARNING FOR PARENTS
"It is a fair assessment that [most] car thieves are not looking to steal a car that is occupied," Rollins said.
She went on, "When you are looking at these cases regularly, documenting and following up on them, you realize most of the time, the reaction [to] abandoning the child, they [may be thinking], 'We didn't want this kid. We didn't want to kidnap anyone.'"
It's unknown if a thief's attempt was abduction, theft or both," said Rollins — and kids being left inside running cars and those cars being stolen with kids inside is a "way bigger issue than anyone talks about."
The Jan. 9 case in California marks the fifth of 13 children-related vehicle theft cases documented thus far in 2023 by Kids and Car Safety. It's a national nonprofit working to prevent injuries and deaths of children in and around motor vehicles.
OREGON THIEF STEALS CAR WITH CHILD, 4, INSIDE, RETURNS TO 'LECTURE' MOTHER, POLICE SAY
In 2022, Kids and Car Safety documented 264 children who were left alone in cars that were then stolen, Rollins said.
Protecting kids: 'Never leave them unattended'
Rollins advised that all parents and caregivers should never leave a child unattended in a vehicle, whether that vehicle is running or not.
In addition, Americans should know the laws in every state, Rollins noted. 
MOM'S VIRAL 'STRANGER DANGER' STRATEGY ALERTS PARENTS OF CRUCIAL TALKING POINT THEY MAY BE MISSING
Currently, there are at least 20 U.S. states in which it's illegal to leave a child unattended in a vehicle.
Separately, there are at least 25 states that protect "good Samaritans" who rescue people or animals in cars; those details all can be found on the Kids and Car Safety website.
Possible dangers and how to avoid them
Rollins said it's likely that if a thief did not intend to kidnap a child who was left inside a vehicle, the thief will, in a lot of cases, abandon the car as well, she said. 
This presents the risk of vehicular heat stroke, which took the lives of at least 32 children in the U.S. in 2022. That includes a Texas two-year-old in September; Houston police suspect the child died due to heat-related causes after being kidnapped and abandoned in an SUV, Fox News Digital reported at the time.
"It's something as parents that we need to be aware of."

— Jennifer Atenza, spokesperson for California's Oceanside Police Department
Atenza said a child who is taken along with a stolen vehicle can also wind up in a high speed pursuit led by police in an attempt to apprehend a suspect.
Atenza, a mother of two, offered to Fox News Digital her tips on keeping children safe from car thefts.
HOUSTON POLICE FIND FATHER SHOT DEAD, 2-YEAR-OLD DECEASED IN BACKSEAT OF SUV: 'HARDEST THING I'VE EVER DONE'
"Best and smartest practices are to keep your kids inside the residence where they are safe," Atenza said. "Load anything you need into the vehicle and strap your kids in last when it's time to leave."
Rollins echoed that advice.
"When you are talking about somebody who inadvertently kidnapped a child, they are in panic mode," Rollins said. "They are going a million miles a minute — not someone who you want driving your child."
Rollins said that if a child is abandoned by car thieves, this opens up a "world of danger" — for example, she said, the child could be left near a body of water, which poses risks of drowning. 
If the child is not responsive or is in distress, immediately call 911.
Parking lots or roadways are also unsafe if a child is left behind by a suspect, as the child can be injured or killed by a driver who does not see the little one due to the child's height.
What to do if you see a child left alone in a car
"Don't worry about getting involved in someone else's business — protecting children is everyone's business; besides, 'Good Samaritan' laws offer legal protection for those who offer assistance in an emergency," the National Highway Traffic Safety Administration (NHTSA) writes on its website.
CLICK HERE TO GET THE FOX NEWS APP
The NHTSA offers the following information to the public.
-Don't wait more than a few minutes for the driver to return.
-If the child is not responsive or is in distress, immediately call 911, get the child out of the car, and spray the child with cool water (do not use an ice bath) if the child appears to have heatstroke.
CLICK HERE TO SIGN UP FOR OUR LIFESTYLE NEWSLETTER
-If the child is responsive, stay with the child until help arrives and or have someone else search for the driver or ask the facility to page them.
For more information, anyone can access the Kids and Cars website to read up on state laws and other related issues (www.kidsandcars.org/resources/state-laws). 
Fox News Digital's Lawrence Richard contributed to this report.