DJ Khaled doesn't make music. "I create music," he tells me on the phone as he heads to his pal's brunch. And by pal, I mean Jay-Z. And by brunch, I mean the pre-Grammys banquet hosted by Roc Nation this past Saturday. "There's a big difference between making and creating," the 10-time Grammy nominee explains. "Creating comes from the soul, your heart, the feeling, the energy, the blessings, and what's going on." It's not just Khaled's music, everything—from his fashion to his foundation—is all about energy.
The record producer creates a statement with his glamorously bold attire, but it's not just stylists and racks of designer suits that inform his style. "Anybody can put something on," he says. "But if they ain't got that glow and that great energy, then it won't connect."
As he reclines into Los Angeles traffic, Khaled discusses his family's custom Roberto Cavalli looks—designed by Fausto Puglisi—plus the classic Air Jordans he and his two sons are pairing with their fits. "We comin' fly, we comin' beautiful, and we comin' with great energy," the DJ tells me. "I've got my kids with me, I've got my queen with me, I've got my team with me… we are definitely best dressed, for sure."
Khaled's six-year-old and three-year-old sons have made their own imprint on the fashion world, but true to the prerequisite of sibling dynamics, there's always one that's stirring things up. "As far as I know from last night, we're supposed to be matching. But Asahd, he's flipping the script sometimes," Khaled says.
So what to expect next for We the Best nation? The DJ gives us the DL on what he's manifesting and creating this year in not just his music and style, but also in his life.
On the Grammys
This feels way different than any other Grammy I've ever been to for a lot of reasons. First of all, I put everything into this God Did album, and just the name alone is something that I'm going to say for the rest of my life, something that I've been saying, and I just love how it resonated with everybody and how they connected with it. To be able to get five nominations all from one album and every rap category, as well as [a nomination for] song of the year, and to be able to perform at the Grammys—it's so much of a blessing. I just want to show my gratitude for the acknowledgement. We talked this into existence.
On Manifesting
I'm always manifesting love, peace, and happiness. You know my family, my kids, everything is for my kids, so when I'm out here working on my music, I'm representing my family. I just want to remind people that we need to show gratitude to life and God everyday because he gave us the blessing to do what we are doing.
On Getting Ready
Definitely, we are praying first. Then, of course, my haircut, my beard, my special beard oil—the lineup is razor sharp. The queen is going to be dressed up as usual. I'm going to have a nice watch on, I'm going to keep it simple, a watch and sneakers besides the beautiful suit I'm wearing. I'm bringing my energy, and I'm bringing my love. You know what I'm saying? That's what makes style even better.
On Music
When I'm working on my albums, I curate and I produce. When I sit down with all the artists, it's an energy that I'm presenting and that's what's so beautiful about collaboration. When [our] energies connect it can go to a bigger energy because the people are inspired off of the energy that I presented.
On Fashion
Man, just always be you. That's the advice for everybody out there. Just always be you, be yourself, that's the biggest fashion advice, but not just for fashion. In everything you do you should always be yourself. Because yourself is beautiful.
On What's Next
February 9, I have a lot of big announcements. I have a big press conference and all answers will be answered as far as what's next and We the Best. Save the date. It's going to be a big press conference because it's a lot for people to embrace and a lot of years have been put into this. It's ready to be brought to life. One thing I'm very proud of in the last few years is the growth of We the Best Foundation—how it's growing everyday, to be able to give back to all the families out there, spread joy, happiness, do special things all year with the kids and families that are in need. I'm very proud of our team. [You and I] might need to talk another time after February 9, just for no reason.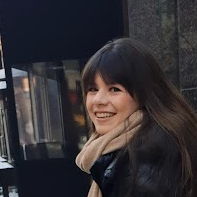 Gaby Keiderling is a New York based freelance writer, covering fashion, lifestyle, travel, sports, and more. Her work can also be seen in Vogue, Travel + Leisure, Harper's Bazaar, and more. Sometimes you can spot her around the West Village, out on a walk with her dog Sneakers.