LUTZ, Fla. – He was a bodybuilder with dreams to help others, but last October, 20-year-old Michael Hoerig was killed after deputies say 17-year-old Charles Meininger slammed into his driver's side door going more than 100 miles per hour. 
On Wednesday, Meininger was officially arraigned on felony charges of vehicular homicide and unlawful racing.
Despite Michael Hoerig's passing, his family says his organ donation has gone on to help save countless lives. 
His mom, Gina Hoerig, says his heart helped save the life of a 16-year-old in Florida. She also says his kidneys were donated to one of her co-workers. 
Michael Hoerig suffered a broken neck and spine as well as several brain contusions in the crash and died a few days later. 
"His corneas can restore sight for 12 people. So many amazing gifts that he continued to give. Michael was a very giving person so I know that's what he would have wanted," Gina Hoerig explained.
His mom says all the recipients who received his organs are healthy and doing well.
READ: Indian Rocks Christian School coach beats cancer to return to sidelines
Now, the family has now turned their focus on his getting justice for Michael Hoerig.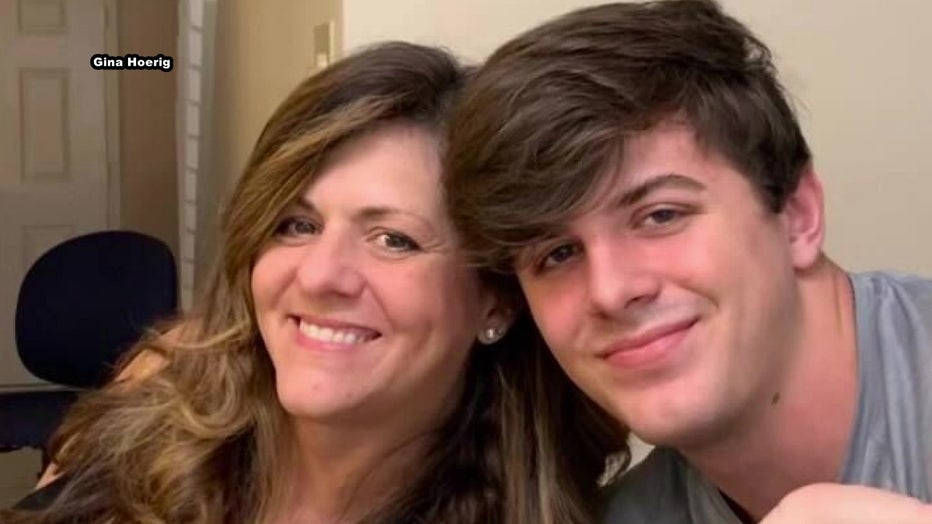 Michael Hoerig and his mother. 
"He definitely spent his whole life trying to make a difference," Michael Hoerig's mom Gina Hoerig said.
READ: Organ donor, 27, saves the lives of multiple people: 'He has given life to others'
Michael Hoerig was a bodybuilder who found passion in helping others live a healthy lifestyle.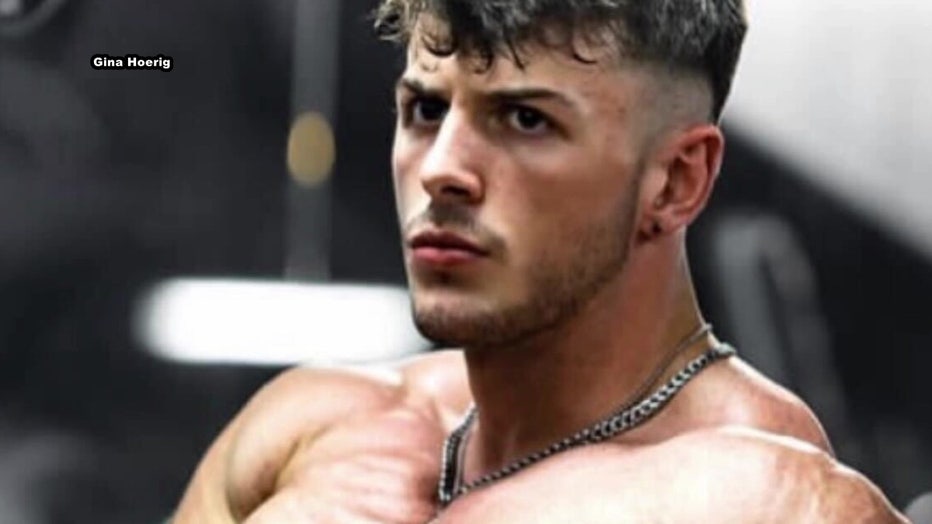 Michael Hoerig wanted to be Mr. Olympian.
"His dream was to mentor teenagers, to become bodybuilders, which was his goal, to be Mr. Olympian and to do it not only just to develop strength, but discipline," Gina Hoerig said.
His mom says he took the most pride in being an uncle to his 4-year-old nephew John John.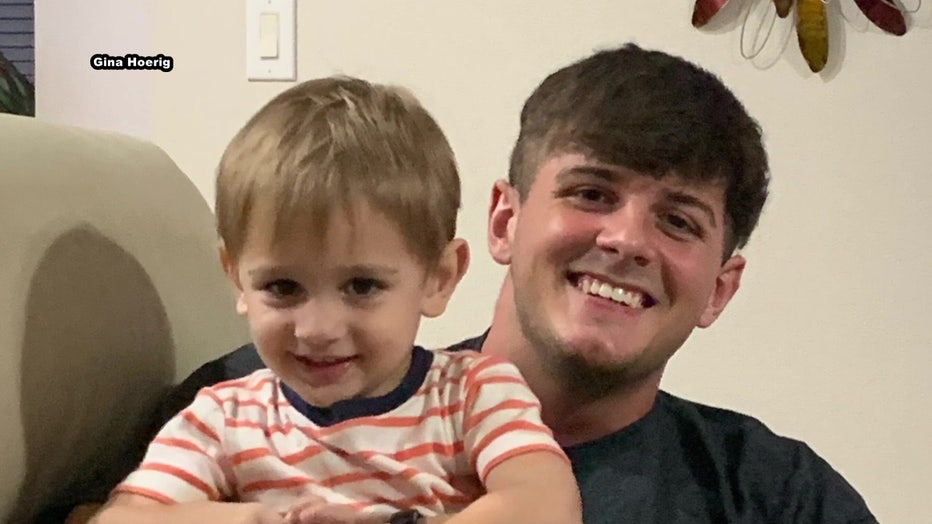 Michael Hoerig and his nephew. 
"He would always put his hands up and say I want to be strong like Michael. And strong for him was just that Michael was big and bold and confident and throwing him around and having fun with him. But strong like Michael has a bigger meaning for the people who truly knew him. He was strong emotionally and strong, physically and handsome," Gina Hoerig said.
READ: Northeast High football player who passed away featured on Rose Parade float to encourage organ donation
Just after midnight on October 22, 2022, Michael Hoerig was driving on Lutz Lake Fern Road near the Suncoast Parkway when deputies say Meininger ran red light and slammed into the driver's side door of his 2020 Toyota Tacoma.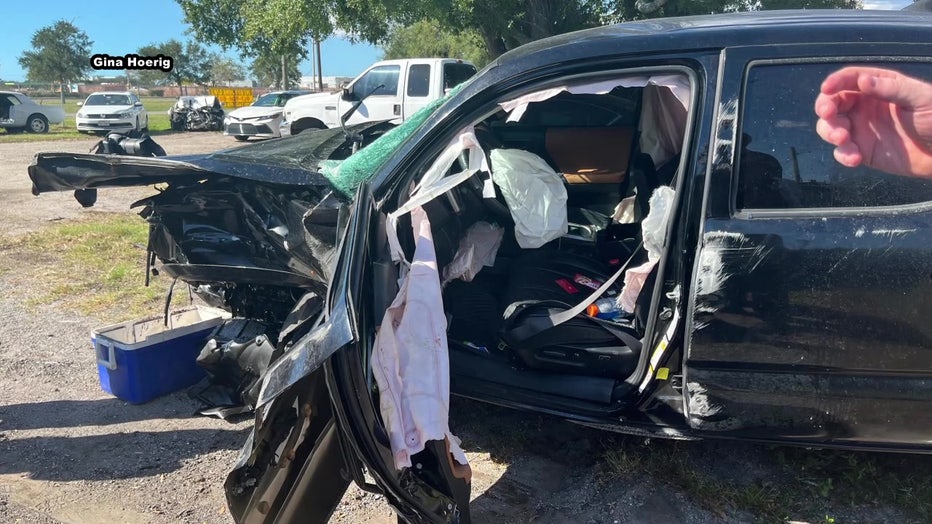 Investigators say the driver who hit Michael Hoerig was going more than 100 mph. 
Deputies say Meininger was going more than 100 hundred miles an hour when he slammed into Michael Hoerig. Michael Hoerig suffered a broken neck and spine as well as several brain contusions. He died in the hospital on October 23. 
"It's hard waking up every morning. It's painful knowing he's not there," Hoerig said.
At Wednesday's arraignment, Meininger and his attorney weren't present, but he has entered a plea of not guilty.