A dog is looking for a family to take care of her in the final chapter of her life. 
Melasa is an 11-year-old mutt from Philadelphia, Pennsylvania, who is on the hunt for her last forever home. 
She is currently up for adoption at the Pennsylvania Society for the Prevention of Cruelty to Animals (PSPCA).
THINKING OF ADOPTING A SHELTER DOG? HERE'S WHAT YOU MUST KNOW
In the past, she's lived a good life — but this is not the first time the pup has been cared for by this particular organization.
In 2011, Melasa was adopted from the PSPCA by a family in the area. 
Nearly 12 years later, Melasa was returned to the nonprofit after an illness in her family prevented them from caring for her any longer.
The PSPCA's director of public relations, Gillian Kocher, told Fox News Digital that Melasa's familiar home is now gone. 
VAN GOGH, A ONE-EARED DOG IN DESPERATE NEED OF A NEW HOME, 'PAINTS' HIS WAY TO ADOPTION
"The home she knew for her entire life is now just a distant memory," Kocher said. 
Kocher said Melasa likes to be around other animals — and is respectful to children.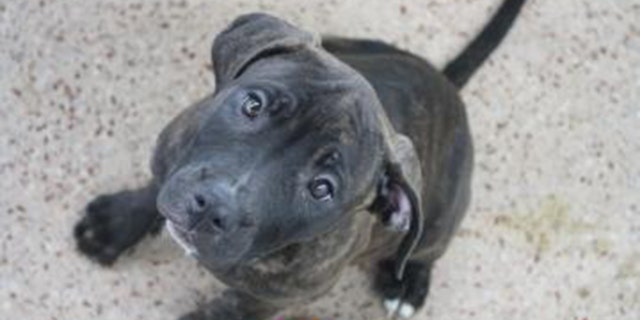 With the pup now a senior at 11 years old, Kocher said the nonprofit wants to find Melasa a home soon. 
"We are dedicated to our animals for life, and we are dedicated to Melasa," she said. 
WHITE SHEPHERD DOG IN HAMPTONS LOOKING FOR HER FOREVER HOME: 'GIVE HER A CHANCE'
Kocher said the PSPCA wants Melasa to have the best "final chapter" — including being a part of a loving family and a permanent home. 
Melasa was a dark grey color when she was younger, but now she sports more brown tones — and a touch of gray.
Pennsylvania SPCA is an all-in-one nonprofit. 
Pets can not only await their forever home here, but they're also given high-quality, low-cost veterinary care in-house. 
CLICK HERE TO SIGN UP FOR OUR LIFESTYLE NEWSLETTER
"The PSPCA's mission is to protect animals, prevent cruelty and improve the health and quality of life throughout Pennsylvania," says the nonprofit's website.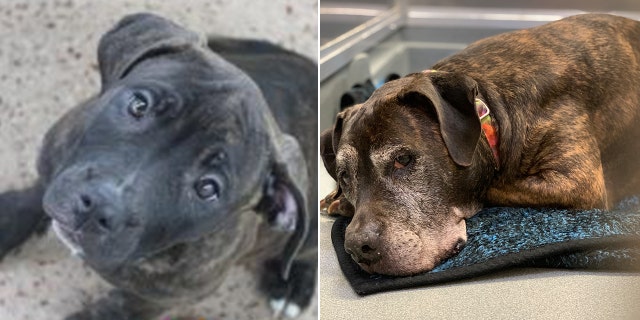 PSPCA has four locations throughout Pennsylvania. 
CLICK HERE TO GET THE FOX NEWS APP
For more information on Melasa, email [email protected] — or stop in to one of their group's shelters. 
Want to read about other pets up for adoption? Check out this recent article from Fox News Digital: Cat in Utah seeks a lap to nap on: Gertrude is a 'gentle, older lady'